CNC machining services near me
Find on-demand CNC machining services for every part of the United States.
CNC machining in the United States
Select your state and upload your CAD file to receive an instant quote for CNC machining services.
Fast Radius CNC machining locations
LOCATION
Chicago • HQ
113 N. May St.
Chicago , IL 60607
(866) 386-1995
LOCATION
Atlanta
1954 Airport Rd.
Chamblee, GA 30341
LOCATION
Louisville
2200 Outer Loop
Louisville , KY 40219
Explore our CNC machining services
From prototyping to production runs, our CNC machining services are designed to scale with your manufacturing needs. Explore Fast Radius CNC machining capabilities here: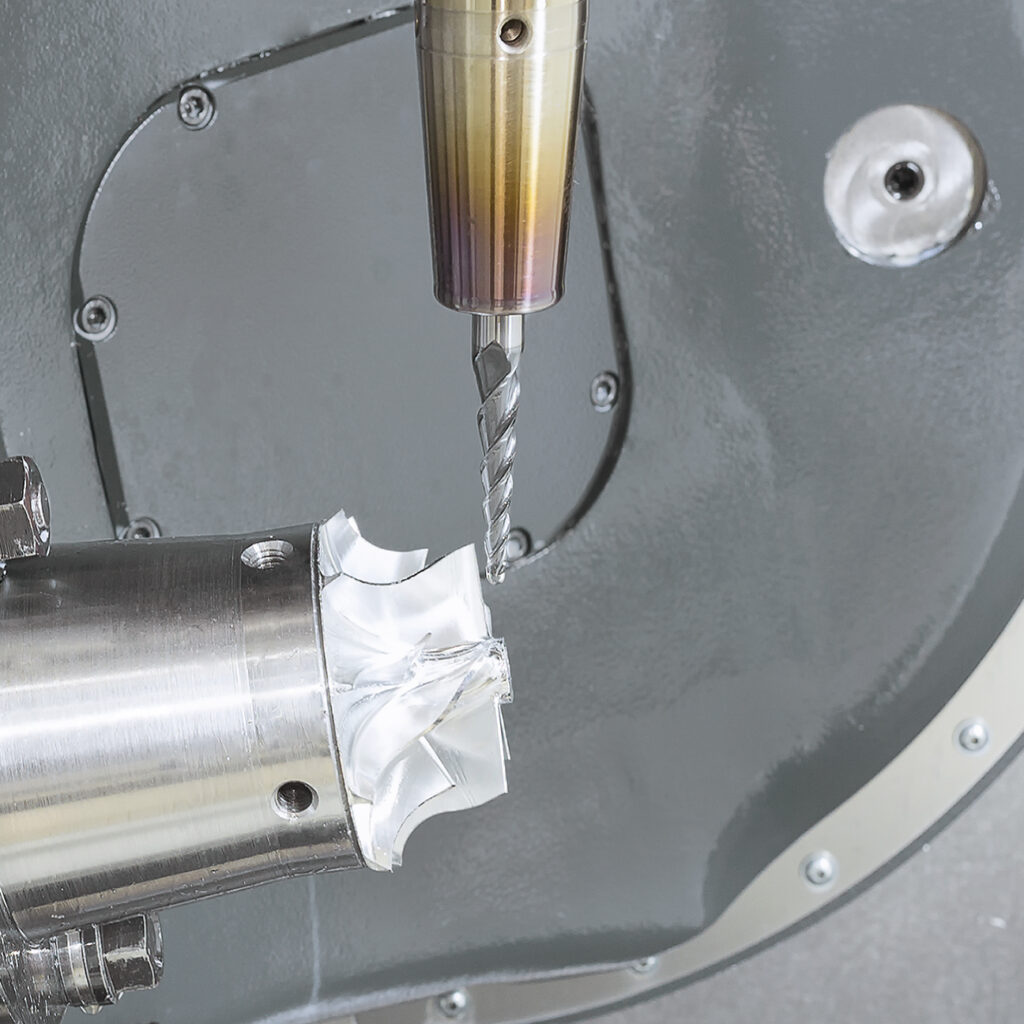 Milling
CNC mills are effective for geometric designs and rapid production requirements. Our CNC capabilities include both 3-axis and 5-axis mills.
Turning
CNC turning is a process in which an automated lathe shapes a rotating workpiece. Turning is useful for shaping rounded or cylindrical geometries.
Learn more about our CNC machining capabilities
Prototyping
Manufacture prototype parts with complex dimensions and angles for a spectrum of industrial end-uses.
Parts production
Apply automated tools and lathes to metal and plastic workpieces to create a variety of shapes and geometries quickly and cost-effectively.
Post-processing and finishing
Customize your CNC machined parts with finishing and post-processing options, including painting, polishing, and plating services.
Why choose Fast Radius for CNC machining?
Quality manufacturing
We manufacture CNC machined parts to meet your quality needs, and can achieve precise tolerances across our 3-axis, 5-axis, and turning processes.
Industry expertise
Access a team of manufacturing and engineering experts that care about your project and will work with you from concept to fulfillment.
Innovation and agility
Our CNC machining services are powered by innovation: the World Economic Forum has recognized Fast Radius as one of the most innovative factories in the world.
Global reach
A global network of production partners and logistics hubs ensures the fastest possible shipping times. Our partnership with UPS gives us the power to move products around the world with ease.
The factory of the future
The Fast Radius Cloud Manufacturing Platform™ combines digital design technology with the expertise of our team to make your project possible.
How the ordering process works
Ordering your CNC machined parts is fast and simple. We'll help you realize your vision on our Cloud Manufacturing Platform™ and select the machining process that best suits your project. Explore the ordering process here:
Step 1
Sign up
Sign up for a Fast Radius account on our Cloud Manufacturing Platform™ and upload your project's CAD file.
Step 2
Apply insight
Input your specifications and material choices and hit "submit" to receive a quick, simple quote.
Step 3
Receive your quote
Receive an instant quote, reflecting your design specifications and your finishing and inspection requirements.
Step 4
Place your order
Place your order to begin production. When it's ready, we'll let you know that we're packaging and shipping your parts.
Get an instant quote for your CNC machined parts
Fast Radius manufacturing capabilities
Fast Radius manufacturing solutions, including CNC machining, serve a spectrum of manufacturing needs and are used across the industrial landscape. Explore our manufacturing capabilities:
3D printing
Fast, scalable, and cost-effective 3D printing technology for a variety of industrial applications.
Injection molding
Cost-effective plastic injection molding for precision, high-volume production runs.